HECM endorsements were up 18.1% in the first three quarters of the year, to 42,839 loans. Some places around the country have done much better though:
King County, WA has risen 61.5%, to 491 loans
Seattle is only 28% of that, meaning a lot of the growth is happening
That means most of the growth has come outside the city itself, and using our Scorecard we can easily see that the highest volume zip codes are all east of downtown.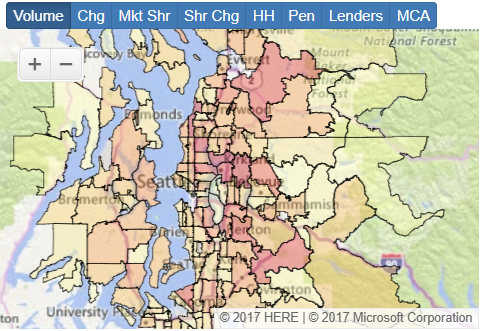 We can also see that volume in the Seattle metro area has been growing steadily:

If you're interested in finding the gems in your territory, our Dashboard is the easiest tool to explore your market. Call Jon McCue at 682-651-5632 for your free trial.
For more on the national HECM Trends, get the full report by clicking the image below.