Data, analytics and portfolio valuation services for the reverse mortgage industry
Welcome to Reverse Market Insight
The Premier Provider of Data, Analytics and Portfolio Valuation Services for the Reverse Mortgage Industry.
---
We help retail originators, wholesale lenders and HMBS issuers, servicers, and investors make more effective decisions to reach their business goals using the industry's largest database of HECM loan origination and performance information and most innovative, cloud-based tools.
How Does Reverse Market Insight Give You an Edge?
---

Trusted Expertise
The industry's top 10 lenders plus leading brokers, vendors, servicers, and investors all rely on our intelligence software and services.

Comprehensive Data
Our repository includes public and lender-submitted origination and performance data on all HECM loans, as well as a large population of proprietary products.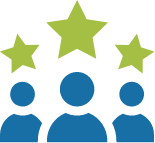 Proven Experience
Our team has a combined 40+ years of experience analyzing the reverse mortgage industry.
Our Latest Commentary on Reverse Industry Data
---
January HECM endorsements dropped a further -10.7% to 2,489 loans. Rather than beat a dead horse, a picture felt more appropriate here:

It's clear that the regions with the highest volume peak in 2022 were also generally the ones to decline the most. That's the epitome of what we continue to see as the first real […]

HECM endorsements overall were down -6.6% in November, with Wholesale/brokers (-7.3%) and Retail/direct (-6%) both feeling the drop.

Just 3 of the top 10 lenders were positive on the month:

Liberty bounced 22.1% higher to 321 loans
Longbridge gained 2% to 450 loans as they continue to gain ground on FAR in second place
Fairway also rose 2% to […]

A month ago we were lamenting the RMF bankruptcy news and with Ginnie Mae's extinguishment of RMF as an HMBS issuer, it's now clear that the industry got two lumps of coal for the holidays.

December HECM endorsements dropped -14.9% to 2,786 loans – the lowest total in 3 full years if we exclude the COVID-induced […]
Stay Informed for Free
---
You can have our newletter delivered directly to your inbox three times a month. You'll gain insights into the high-level trends in the reverse mortgage industry and be better able to anticipate emerging opportunities.
Fresh Insights 2-3 Times Each Month