Data, analytics and portfolio valuation services for the reverse mortgage industry
Welcome to Reverse Market Insight
The Premier Provider of Data, Analytics and Portfolio Valuation Services for the Reverse Mortgage Industry.
---
We help retail originators, wholesale lenders and HMBS issuers, servicers, and investors make more effective decisions to reach their business goals using the industry's largest database of HECM loan origination and performance information and most innovative, cloud-based tools.
How Does Reverse Market Insight Give You an Edge?
---

Trusted Expertise
The industry's top 10 lenders plus leading brokers, vendors, servicers, and investors all rely on our intelligence software and services.

Comprehensive Data
Our repository includes public and lender-submitted origination and performance data on all HECM loans, as well as a large population of proprietary products.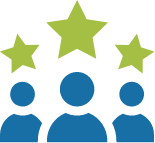 Proven Experience
Our team has a combined 40+ years of experience analyzing the reverse mortgage industry.
Our Latest Commentary on Reverse Industry Data
---
There's been much bigger news this week with the bankruptcy of longtime industry lender RMF, but endorsements were only good by comparison to that heartbreak. HECM endorsements continued to settle in at the new normal, falling -6.6% in November, just barely avoiding a new multi-year low compared with just two months ago.

We now have 6 […]

HECM endorsements plummeted -43.5% in September, with both wholesale/brokers (-47.3%) and retail/direct (-39.8%) off dramatically from August.

The top 10 lenders fared worse collectively than the industry overall, dropping -45.5%.

Only two of the top 10 declined less than 30% on the month
Mutual of Omaha dropped -7.7% to 469 loans
Open Mortgage fell -18.5% to 132 loans

Case numbers […]

Endorsement numbers for October improved a bit over the volume seen in September, growing a little over 8% month over month. 9 of the 10 HUD regions experienced some volume increase during the month, led by the New England and Northwest/Alaska regions (+37% and + 27%, respectively).

On a lender basis, six of our top 10 […]
Stay Informed for Free
---
You can have our newletter delivered directly to your inbox three times a month. You'll gain insights into the high-level trends in the reverse mortgage industry and be better able to anticipate emerging opportunities.
Fresh Insights 2-3 Times Each Month