Know Who To Target And What They'll Mean To Your Business
RMI gives wholesale lenders the reverse mortgage market share and trend data you need to target the greatest HECM Third-party Originator (HECM TPO), HECM Principal Agent (HECM PA), and HECM Closed Loan Seller opportunities for adding accounts and growing volume within your current book.
Products
---
The Wholesale Dashboard
Find New Brokers and Add More Market Share
CORE TOOLS
More Ways to Dive Into Your Data
Wholesale Activity
Lets you analyze your market share and trends within the industry's broker volume so you can prioritize your targets:
Find opportunities for new accounts or
Gain additional volume within your book.
Wholesale Prospector
Gives you a single-page, complete overview of all reverse mortgage broker and sponsor business. It is a goldmine of information that enables you to:
Make more informed account assignments
Focus efforts on the prospects that matter
Efficiently collect better data to inform your decision
Wholesale Segmentation
Is like a lenders' report card that enables you to dive into the granular trends of your client's by geography, volume and product type so can focus efforts to find reverse mortgage brokers and build the strongest relationships:
Categorize brokers' by loans per month
Grade each by the metrics that matter most to you (e.g. client size, count, etc.)
Assess the loyalty of your relationships
OPTIONAL TOOLS
Origination Summary
Gives you an immediate overview of any company in the mortgage industry:
See the business they're doing by geography, volume, channel, product type.
Know if they are originating their own loans and who they are selling to
Search Google, Facebook and LinkedIn at once to display trade names, contact information, websites and social media accounts.
Closed Loan Seller
Helps you find all closed loans and instantly know whether they were closed by non-approved issuers. You don't have to dig through HUD or Ginnie Mae; we make it remarkably simple to find the closed loans you need:
See one report including every closed loan over a time period
Filter by HMBS issuer status
Filter by geography
HMBS Prospector
Expands the information of the Closed Loan Seller Tool revealing to whom each loan was sold. For significantly less cost than other industry offerings, you can dive into the most current industry data to:
Filter results by Funding or Securitized Date, UPB, margins, etc.
Identify all your competitors who are buying loans
PRICING PLATFORM
Maximize revenue, compare investor rate sheets, and see pricing including full HMBS valuation
Now you can easily create and distribute rate sheets that ensure you get the best pricing from investors and protect your profit margin. Quickly price loans against the competition in advance of closing and bidding them out and then generate and automatically distribute internal and external rate sheets with margins built in.
The Pricing Platform includes three integrated functions in one powerful solution
Rate Sheet Comparison has never been easier or more automated:
Take any group of rate sheets and drag and drop to upload
See multiple rate sheets in one window
Easily compare loans by key criteria: price, margin/rate, and utilization
Rate Sheet Generation and Distribution is all in one place:
Upload multiple rate sheets and compare to determine what the market is doing
Create internal and external rate sheets that protect your margin
Automatically distribute, specifying who gets which sheet, all in one system with audit tracking
Full HMBS Valuation puts you in control:
Compare and generate rate sheets that include crucial Valuation Engine data

Choose to match market pricing; or
Use full HMBS Value to determine the price of the loans you buy and sell

Create your own rate sheets based on your criteria
Automatically distribute to any audience you determine
Choose How Deep To Dive Info
Comprehensive Reverse Market Data
Starting Out


Activity, Prospector, Segmentation

Choosing Most Popular Dashboard


(Starter plus Origination Summary)

Buying Closed Loans


(Add Closed Loan Seller tool)

Looking for GNMA Info


(Add HMBS Prospector)

Loans by Type: HECM for Purchase, H2H Refinance
Average MCA by account
View the data for the past 3 months, YTD, last 12 months, or choose your own
Assign accounts directly in the system to your AEs for easy management of their accounts
Search/Filter/Sort by states, sponsor, and more
Export to Excel
Easily see if a company is a TPO, PA, or doing both and who they are sending each type of loan to
Single click contact information for the accounts you'd like to contact
Easily locate the Closed Loan Sellers in your market
Identify those Closed Loan Sellers who are, or are not, GNMA approved
Search by UPB
Search by Funding Date
Search by GNMA Issue Date
Have a Question Or Want to Learn More?
Technical Requirements And Pricing
It's Simpler in the Cloud
RMI software and data are maintained, updated regularly and stored securely on our servers. All you need to access your tools are a web browser and a subscription.
Contact Us To Lean More
Monthly subscriptions and feature selections can be customized to your team's specific needs.
Services
Use our Simple, Secure and Proven Process
API Integration
Put Our Data Inside Your Tools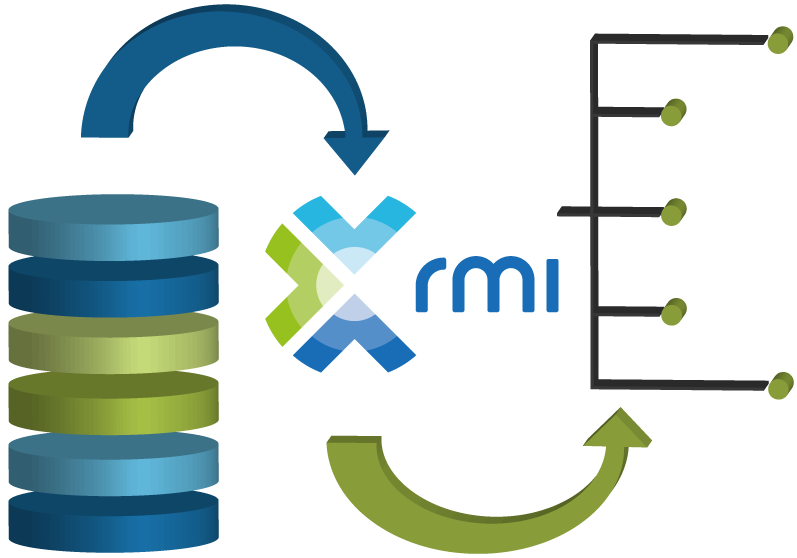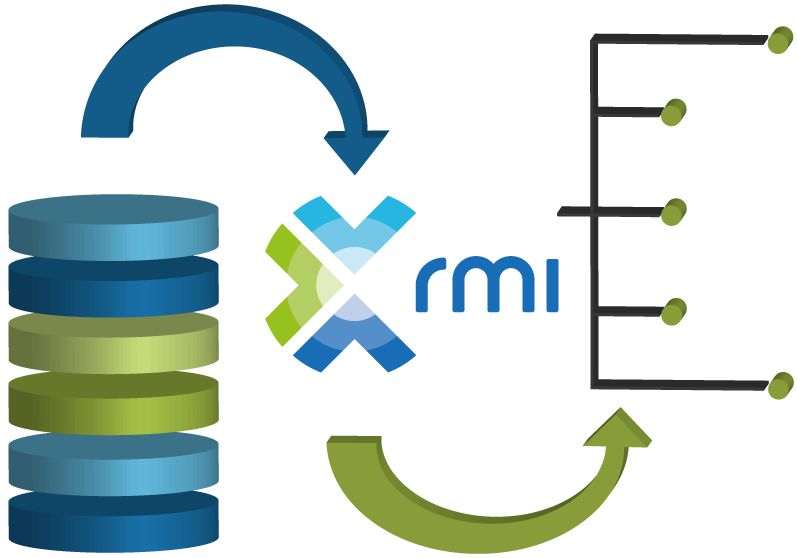 You can access the most accurate and comprehensive database in the industry, and pull our individual data sets into your own tools to maximize your sales and marketing performance:
Add sales and volume detail to your customer-facing forms and sales funnel. Retail lenders use the API to integrate RMI's reverse mortgage household and volume data into origination tools.
Perform complex analysis and reporting in your internal applications. Wholesale lenders use the API to integrate RMI's wholesale volume data directly into their CRM tools to give AE's fast and easy access to volume trends and customer capture rates.
Make Better Decisions with Better Data
The RMI Data Repository
Your Data Helps Secure The Future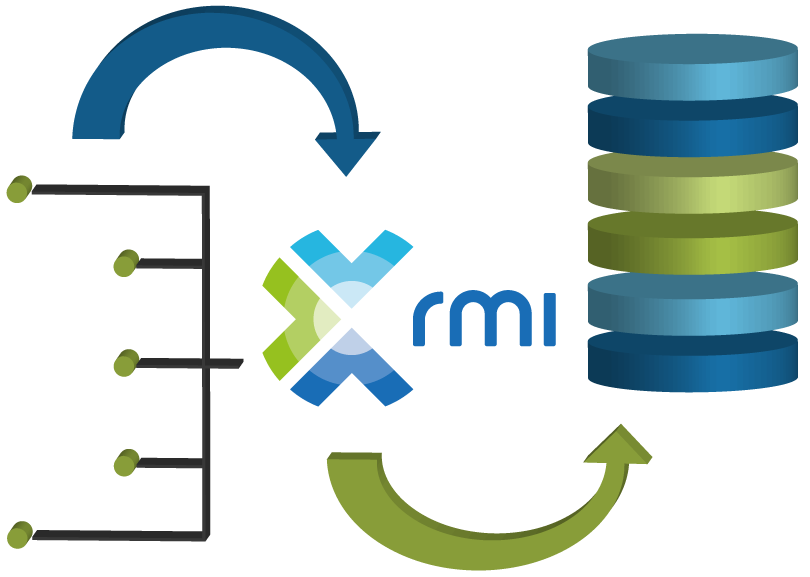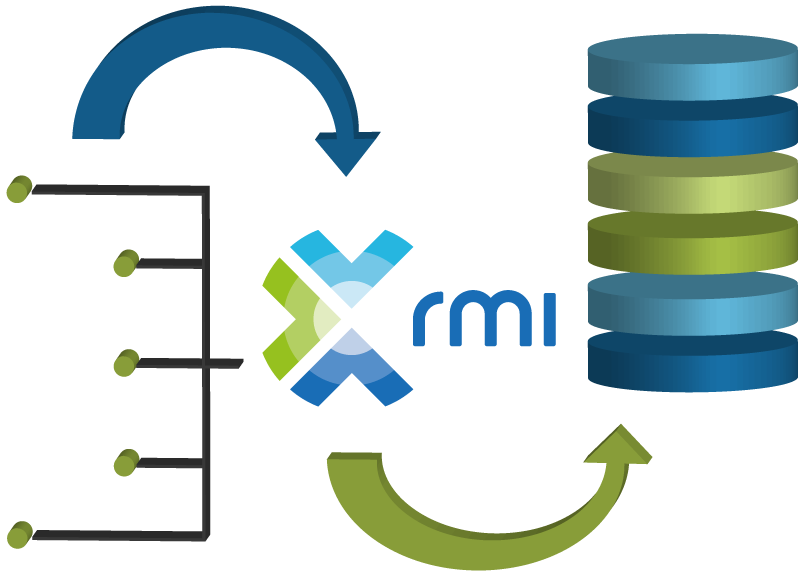 Access to accurate, comprehensive reverse mortgage performance data is critical for making better business decisions, and we need incontrovertible data to show regulators and consumers that we are all part of the financial solution for seniors.
We've partnered with leading technology providers to make sharing information in the repository as easy as clicking a few buttons
Information collected is similar to current investor/regulatory reporting (HMBS, Fannie Mae, FHA, etc.) so there is minimal data design needed.
Our datasets don't require sensitive customer information, eliminating GLBA Privacy Act concerns and substantially reducing risk to lenders.
Be Part of the Solution
Learn How to Add to the Repository