HECM endorsements for March declined -2.3% to 4,640 loans from last month.
Endorsements are always a trailing indicator for our industry, and on that basis refinances continued to increase to the highest level since Feb 2010 as the effects of August's PLF increase play out.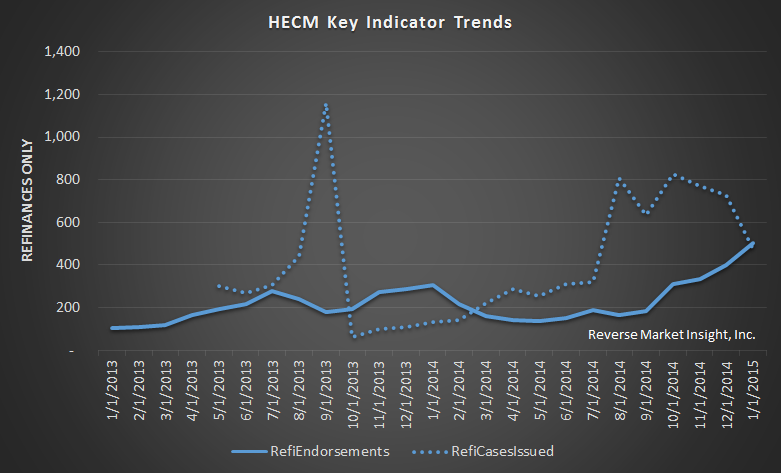 Using case numbers issued as a leading indicator, refinances have already declined significantly, down -42.7% from the peak in October.
8 out of 10 regions were down on the month, including the largest: Pacific/Hawaii
Southeast/Caribbean increased 21.1% to 1,033 loans – just 12 loans shy of taking the top spot for the month
Several top ten lenders bucked the downward trend, including AAG (+2%), Liberty Home Equity (+47.7%), Proficio (+15.5%) and Maverick (+20.9%, now more than doubled over the past two months)
If your company is FHA approved check out the rankings on page 5 of the report below. If your company is not FHA approved, watch out for our next edition of HECM Originators to find your ranking!
Click the image below for the full report.